January is a fresh start and the perfect time to focus on cooking wholesome, nutritious meals that not only make you feel great, but taste delicious too. Here are 31 healthy-ish yet satisfying recipes to make all month.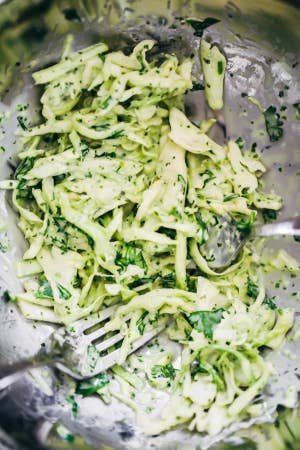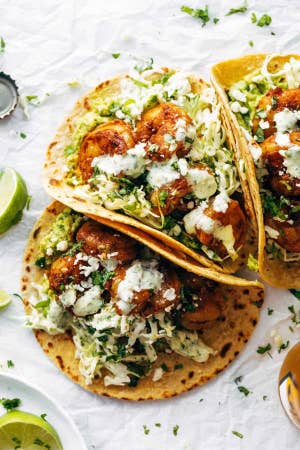 You'll want every day to be taco Tuesday after trying this zesty and fresh shrimp version.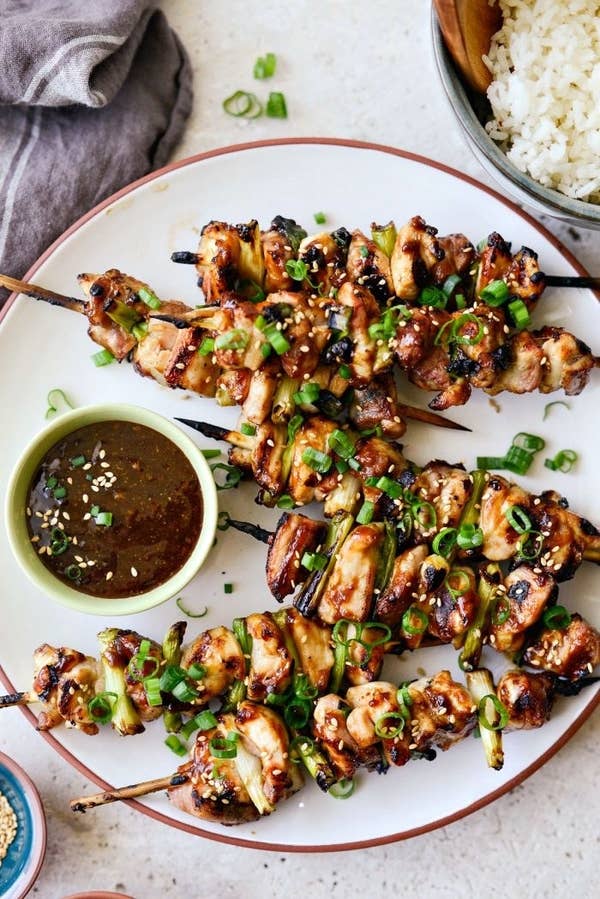 For the best flavor, start with boneless skinless chicken thighs, which are sliced into small pieces and arranged on skewers. They're marinated in a soy, sake, and brown sugar marinade which caramelizes as the chicken is grilled.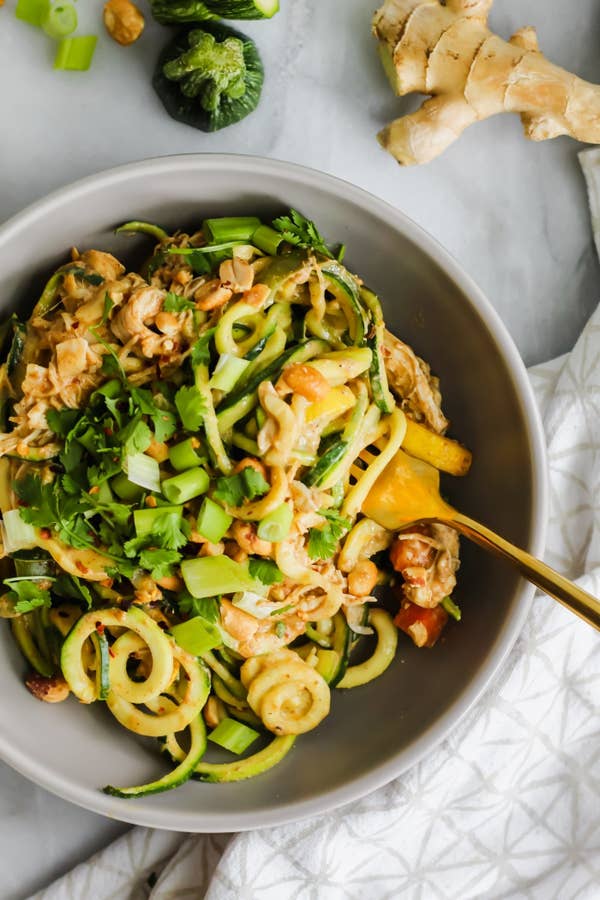 Spiralized zucchini takes the place of rice noodles in this better-for-you version of a Thai classic. Tossed in the ginger-y, garlicky, peanut butter sauce, you won't miss the carbs.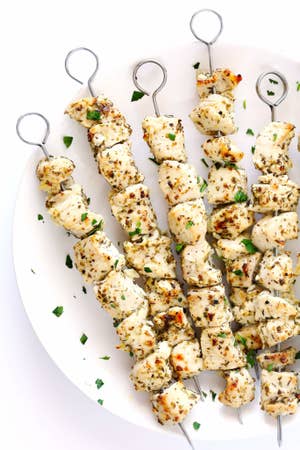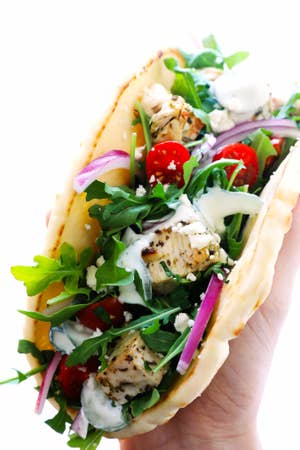 These chicken skewers are marinated in a simple mixture of olive oil, lemon, and fresh herbs. Serve them over rice, in pita bread, or on a salad with some crunchy vegetables and hummus or tzatziki.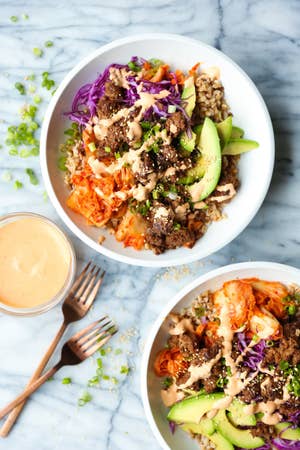 Start with ground beef (or pork or chicken, for that matter), and cook it in a mixture of brown sugar, soy sauce, ginger, sesame oil and Sriracha. Add it to a base of your favorite grains like rice, faro, or quinoa with lots of veggies.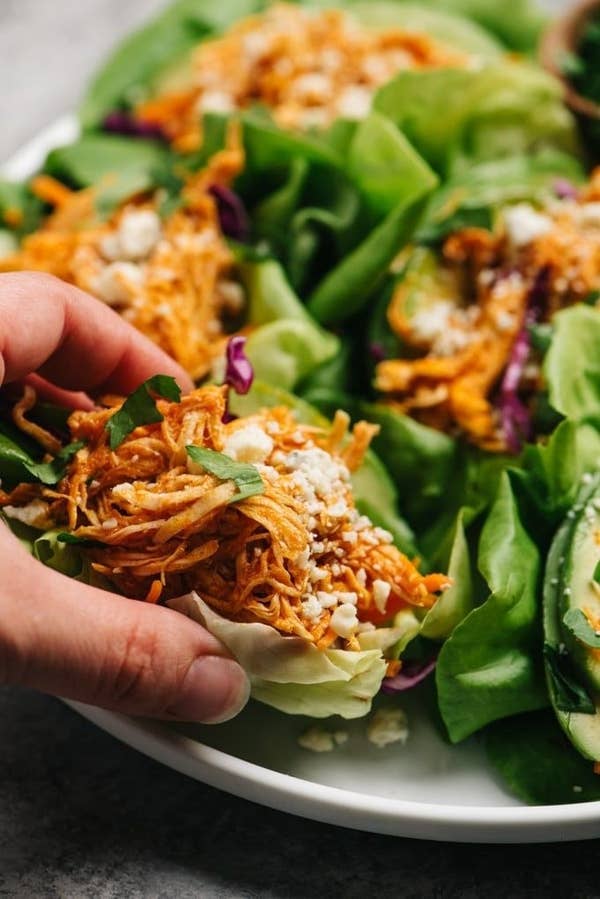 If you're trying to cut back on carbs, these buffalo chicken stuffed lettuce wraps are a delicious way to start. If you use a store-bought rotisserie chicken, you don't even have to turn on the oven.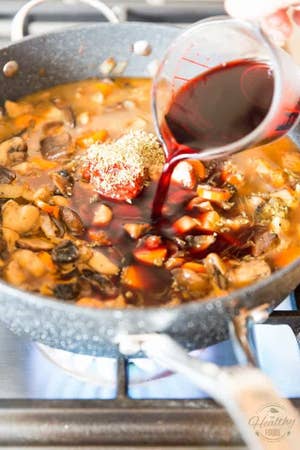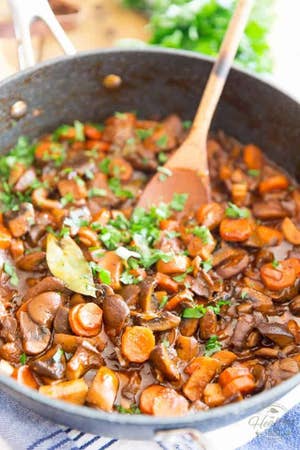 Beef Bourguignon gets a vegetarian-friendly twist in this recipe, which is made with lots of mushrooms cooked with onion and carrots in red wine, veggie broth, tomato paste, Dijon mustard, and tamari. It's hearty and savory and perfect over mashed potatoes or egg noodles.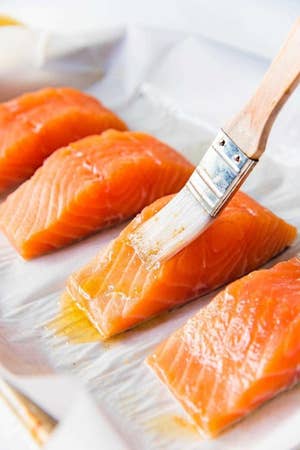 If you get easily intimidated by cooking fish at home, this salmon is a must-try. It slow roasts at a low temperature so it's basically impossible to overcook, and the result is delightfully tender and flaky.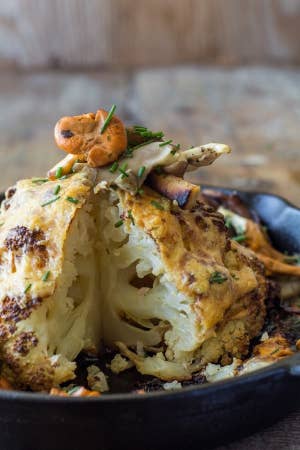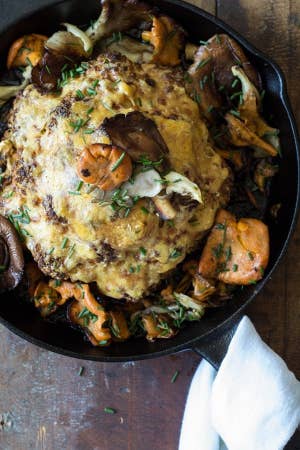 Meatless Monday just got a whole lot more interesting with this buttery, melt-in-your-mouth whole roasted cauliflower, roasted with savory wild mushrooms.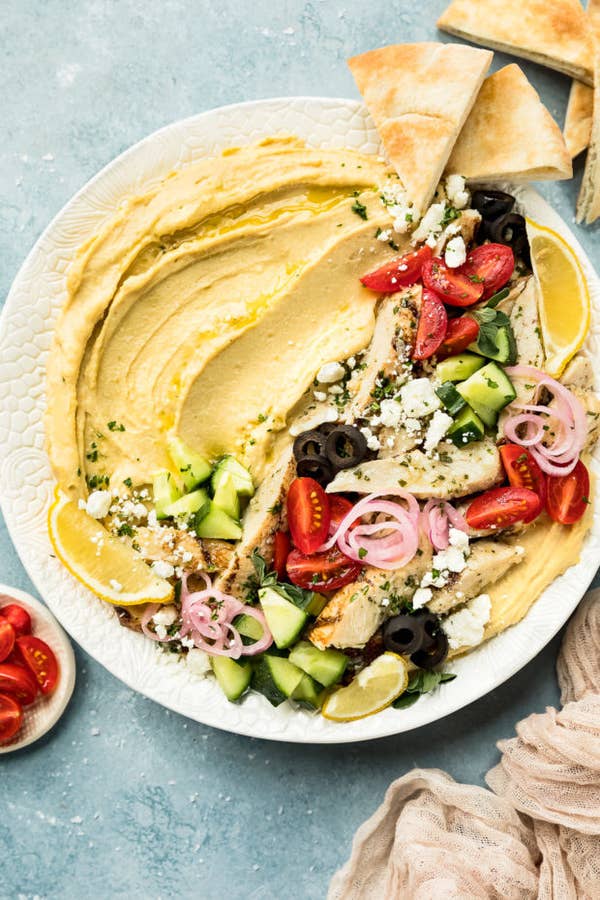 This super simple, feel-good meal features a big dollop of hummus on the bottom and a healthy serving of your favorite Mediterranean toppings on top. Load these bowls with cucumber, tomato, olives, pickled onions, peppers, and feta.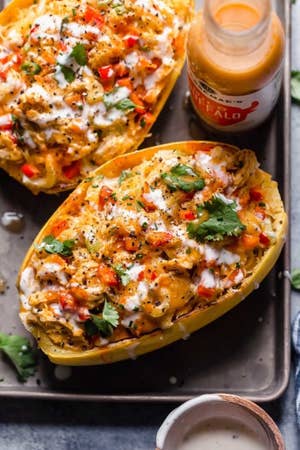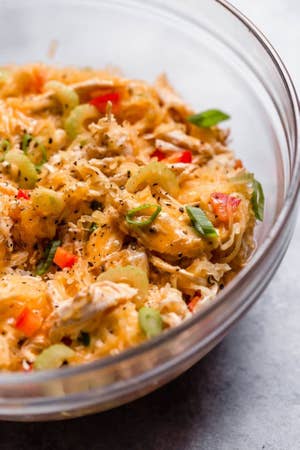 Hats off to whoever invented spaghetti squash. Roasted in the oven, the meat of the vegetable shreds just like tiny angel hair pasta. This recipe adds spicy buffalo chicken into the mix for an indulgent-tasting yet wholesome meal.