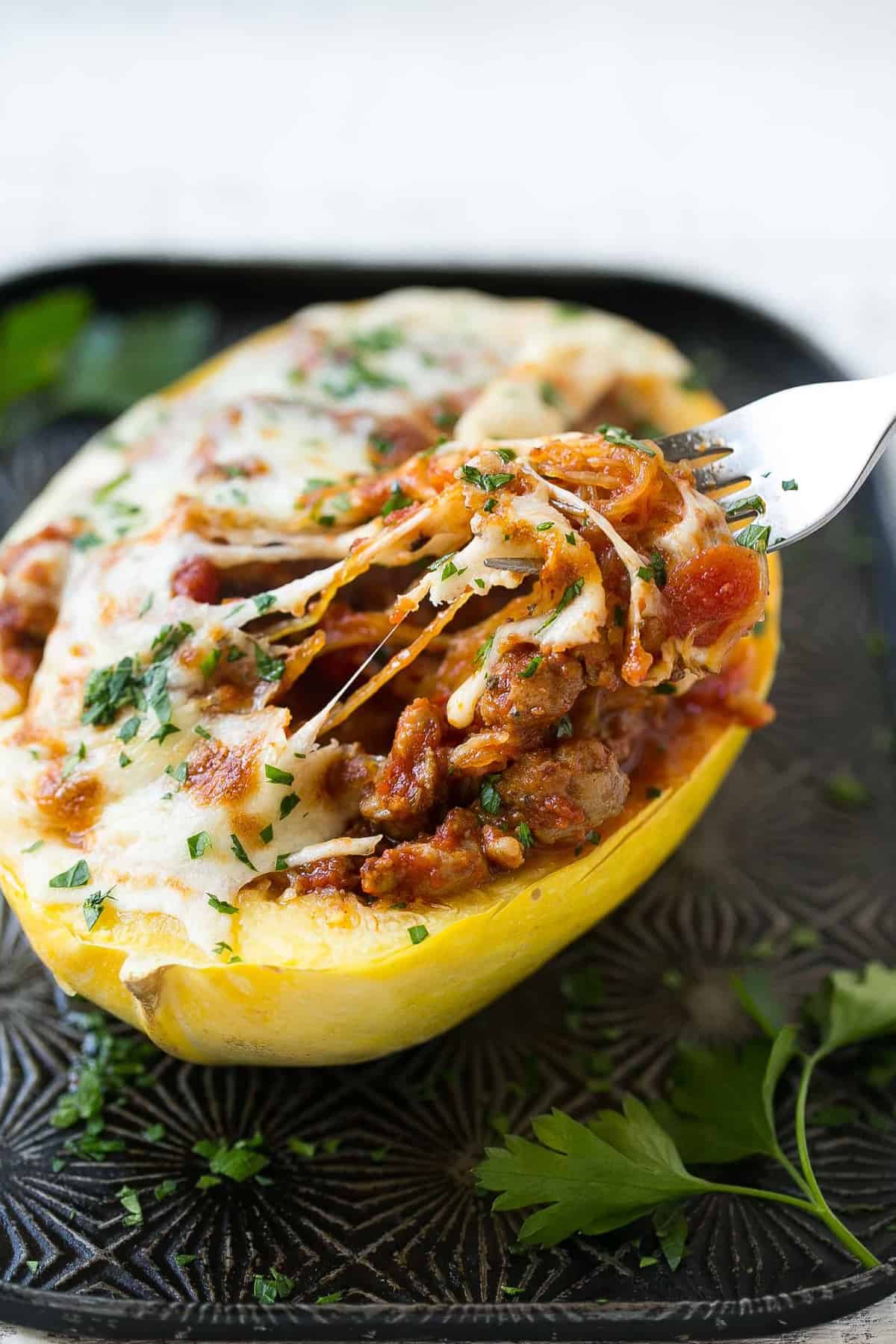 This Spaghetti Squash recipe is baked to perfection and stuffed with an Italian blend of Turkey sausage,
marinara, and mozzarella cheese. Spaghetti squash looks similar to spaghetti noodles, only in the vegetable form! It is a great way of sneaking vegetables into your meals and makes a perfect low carb meal.
BAKED ITALIAN SPAGHETTI SQUASH BOATS RECIPE
This is the perfect recipe to go to when you are ready to give the mild, yellow vegetable a try. This baked Italian Spaghetti Squash recipe is to die for and the best part is they are low carb and so filling. They put a whole new twist on spaghetti. Zesty, vibrant, red marinara sauce sits atop a bright yellow spaghetti squash bowl to make for an extra appealing meal.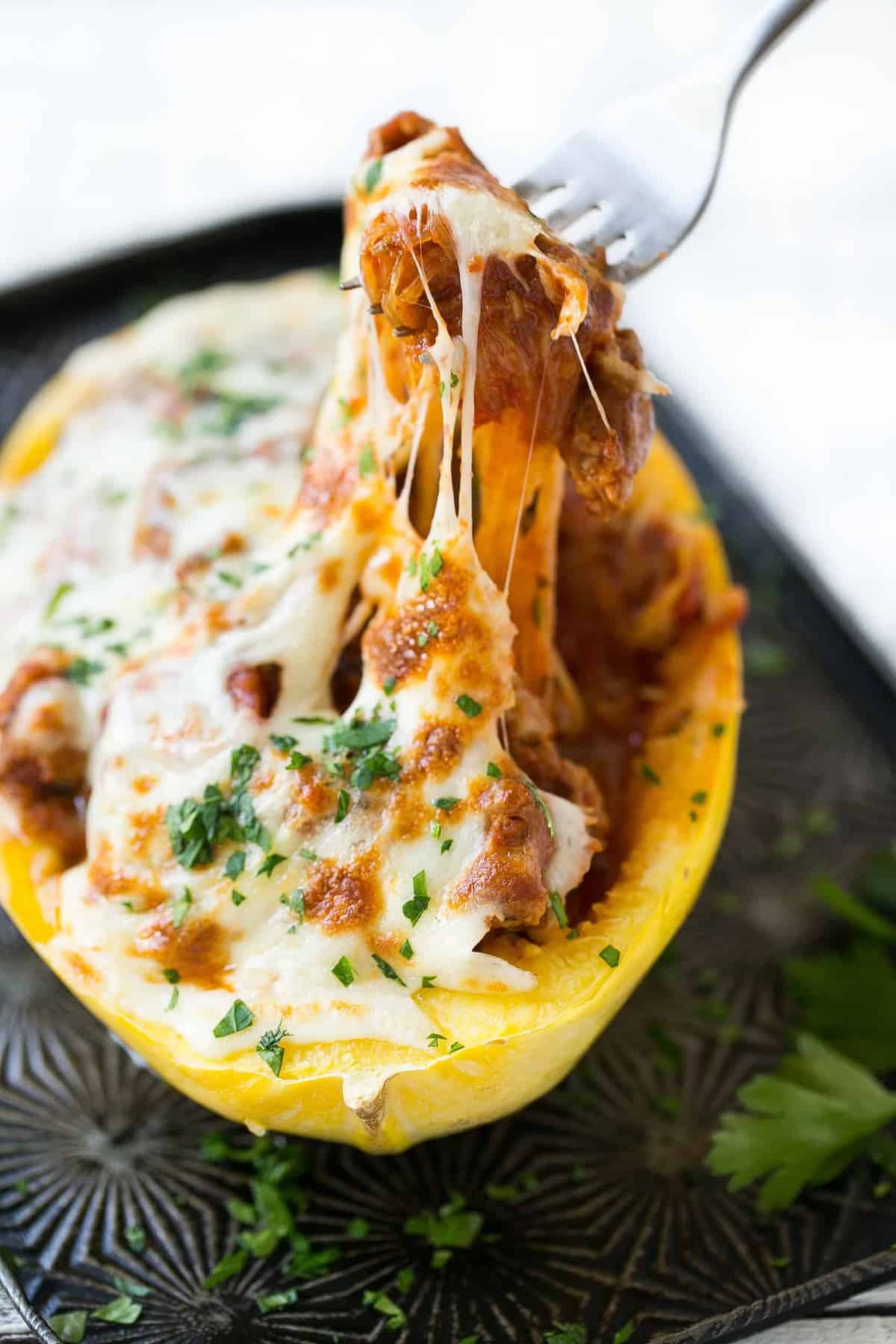 IS EATING SPAGHETTI SQUASH GOOD FOR YOU?
Spaghetti squash is good for you in the sense that they are nutrient dense and very low in calories. High in fiber, vitamin C and B 6, spaghetti squash have become very popular in the food world. One cup of spaghetti squash has 0.6g of fat, 7g of carbs and 1.5g of fiber. Spaghetti Squash is usually best baked.
MAKING THIS RECIPE?
I would love to see your remake of this baked Spaghetti Squash. Tag me on Instagram so I can see it. You can also send me a DM. Leave me a comment below with some feedback and what stuffing you used for your squash.
More healthy recipes for you to take a quick peek at: